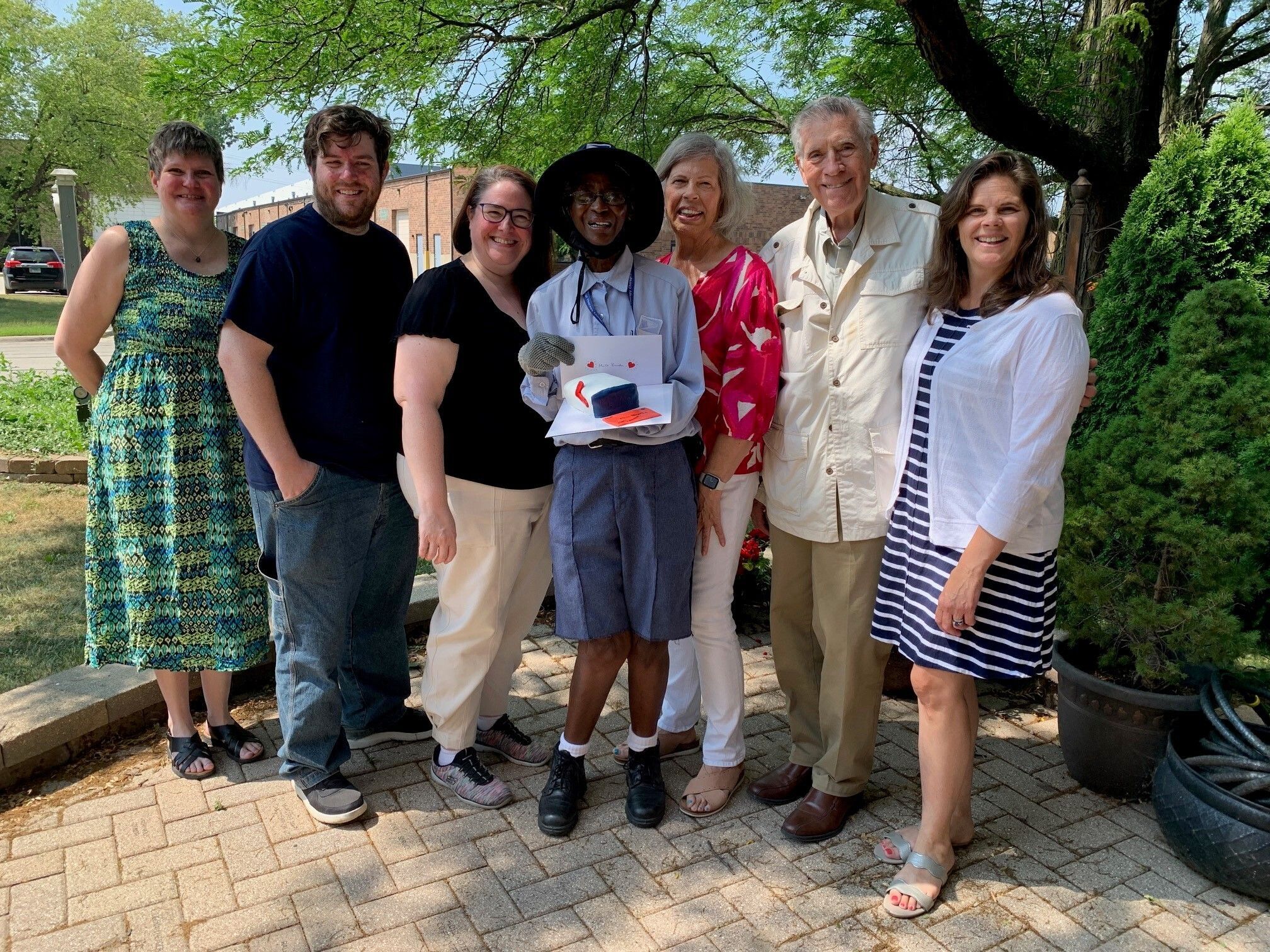 The HSP staff got together with our postal carrier Miss. Brenda to celebrate her retirement after 37 years as a postal employee. We have known Miss. Brenda for 12 years and were always greeted with her smile and grateful heart. Brenda was raised by her grandmother in rural Mississippi. For the last 45 years she has volunteered with the Chicago Park District. It has been her personal mission in life to help children and the elderly living in her community. From food to eat, books to read, sports equipment to play with, and school supplies, Brenda has always wanted children and seniors to have what they need to live better lives. Brenda wants the elderly and children to have opportunities to learn and keep their minds active. To grow and lead productive lives.

Just like Brenda's personal mission we need your help to provide school supplies to children in the Children's Project so they can succeed in school. Next week we will start putting school supply packs together.
You can collect the following school supplies and help kids succeed.
Pens / Pencils / Crayons / Colored Pencils / Colored Markers
Spiral Notebooks (wide rule) / Paper (wide rule)
Erasers / Glue Sticks / Folders / Highlighters
We are open Monday - Friday, from 8:00 AM to 5:30 PM. We have a donation box in front of our building or you can ring our doorbell. You are also welcome to call 630-221-8340 when you arrive at our center and we will come to your car to pickup the donation.

Every day when Brenda dropped off the mail, she shared a positive message, or a story. She is an inspiration to me because she feels no matter how small the act, we can all make a difference in the life of another human being. I couldn't agree more!